All our dentists adhere to the rules governing the profession under strict guidance from the General Dental Council (GDC) "Standards for Dental Professionals".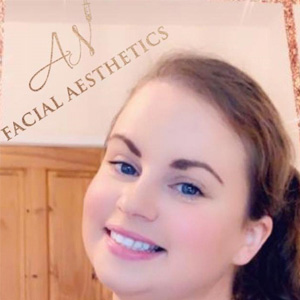 Alison Naughton
Hygienist / Therapist
Alison Naughton
Hygienist / Therapist
GDC No. 256129
"I moved to the United Kingdom from Ireland in 2015. I worked as a civilian Dental Hygienist for the Ministry of Defence in Wiltshire. I moved to London in 2016 to live near my family and friends.
I believe in building a good rapport with patients and I love providing the best individual care for each patient.
I also have a special interest in Facial Aesthetics, I am registered with BACDP (British Assiociation of Cosmetic Dental Professionals).
I offer treatments like Dermal Fillers and Botulinum Toxin Injectables on prescription. I am insured with Cosmetic Insure which is an approved and recommended Insurance in the aesthetic industry, I take pride in offering the best treatments for my patients and very proud to also state that I only use FDA approved Dermal Fillers. I also offer medical grade face & body peels and micro-needling. I also offer an alternative to Botulinum Toxin Injectables and Dermal Fillers which is the NEW award winning "Sunekos" which works by stimulating the fibroblasts in the skin to produce a mix of collagen and elastin.
In my spare time I enjoy swimming, walking and baking. I also like to research the latest skincare innovations too.
Additional Skills:
Facial Aesthetics
Teeth Whitening
Medical Grade Peel
Micro-needling"